Do Your K-1 Assessments Online


Click on an image to go to...






















Click on the map to see where Donna has presented





You are visitor number:



Welcome!


How I Teach is a podcast aimed at making us all more informed, connected, and inspired teachers! Listen to Donna in this episode share her ideas on student engagement, classroom management, and developing a culture of learning.





Smartie Teaching Tips Videos
You Can't Teach a Class You Can't Manage Study Guide
You Can't Teach a Class You Can't Manage was written to address multiple factors that contribute to classroom management, along with offering solutions on how to approach discipline problems. This guide will aid individuals and groups in thinking about management of classrooms, as well as plan for sustained change that will help create classrooms where the focus is on learning, not on management.

Click here for your free copy of the guide. (62KB)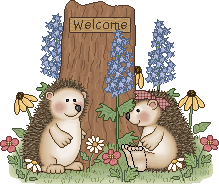 Donna Whyte & TheSmartieZone grant permission to visitors to print these pages for home and classroom use only.
These pages cannot be otherwise distributed or sold, in paper or digital format.
© 2015 Donna Whyte & TheSmartieZone. All Rights Reserved.
Last updated June 17, 2015