Homepage



Click on an image to go to...





















Documents on this site can be viewed with:




Reading
Strategies
Downloads
Links
Book Treasures/Story Bits/Souvenirs
More Summer Planning Story Bits--The Sequel
"Story Bits" Strategy Works
Story Souvenirs
References
Adams, M.J. (1990). Beginning to read: Thinking and learning about print. Cambridge, MA: MIT Press.

Cunningham, P.M. (1995). Phonics they use: Words for reading and writing. 2nd edition). New York: Harper Collins.

Cunningham, P.M. & Allinton, R.L. (1999) Classrooms That Work: All Children Can Learn to Read and Write: 2nd ed. New York: Addison, Wesley Longman.

Fountas, I. C. & Pinnell, G.S. (1999). Voices on word matters: Learning about phonics and spelling in the literacy classroom. Portsmouth, NH: Heinemann

Hall, D.P. & Cunningham, P.M. (1997) Month-by-Month Reading and Writing in Kindergarten. Greensboro, NC: Carson-Dellosa.

Johns, J. (1997). Improving reading: A handbook of strategies. Dubuque, IA: Kendall/ Hunt Publishing

Opitz, Michael. (1998). Children's books to develop phonemic awareness--for you and parents, too! The Reading Teacher. 51(6). 526-528.

Strickland, D. (1998). Teaching phonics today: A primer for educators. Newark, DE: International Reading Association.

Yopp. H. (1995). A test for assessing phonemic awareness in young children. The Reading Teacher. 49 (1). 20-29.

Yopp. H. (1995). Read aloud books for developing phonemic awareness: An annotated bibliography. The Reading Teacher. 48(6). 538-542.

Yopp, Hallie Kay and Yopp, Ruth Helen. (2000). Supporting phonemic awareness development in the classroom. The Reading Teacher. 54(2). 130-143.



Return to Ideas & Activities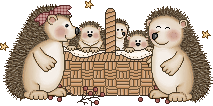 Donna Whyte & TheSmartieZone grant permission to visitors to print these pages for home and classroom use only.
These pages cannot be otherwise distributed or sold, in paper or digital format.
© 2011 Donna Whyte & TheSmartieZone. All Rights Reserved.
Last updated December 27, 2010